Whistleblowers protection already in place
Germany only had national regulations in place regarding whistleblowers protection, for the financial service sector and regarding the protection of business secrets.
In other domains, whistleblowing protection has been primarily shaped by case law, and is still considered limited compared to the Directive requirements.
Current implementation status
A first draft law by Ministry of Justice was issued in December 2020.
This draft law was controversial because it has a lot of shortcomings. Concerns raised about a potential verbatim transposition of the Directive, despite encouragement to go beyond the scope of the Directive and cover breach at a national level.
Following the submission of the draft law, a Position paper was published for better protection of Whistleblowers.
For now, it remains to be seen to what extent the directive's provisions will be expanded  to cover reporting of national law, such as reporting of criminal offences, corporate liability, or unethical malpractice.
There are also plans to create an independent supervisory body for disputes on classified information. Whilst protection under the law my not be extended to all disclosure, potential whistleblowers of official state secrets would at least have a point of contact.
Next steps
The final draft for the law proposal and how it will be implemented remains to be seen.
Further developments are also expected, for example regarding clarifications on whether Germany will make use of the exception to implement the EU Whistleblowing Directive only for companies with more than 50 employees.
In anticipation, you can evaluate your reporting system in place and highlight areas of improvement with our self-assessment template.
Get a Head Start 
Having a flexible platform that can adapt to any legislation and regulations can give you a great head start. With Whispli, you can build up your solution according to your current needs, and modify it at any time. 
You can start by complying to the minimum requirement of the EU Directive today and adjust to your local legislation later. 
Get in touch with one of our expert and get a guided demo to see how Whispli can help your Organization to comply with the Directive.
WHISTLEBLOWING ASSESSMENT
TEMPLATE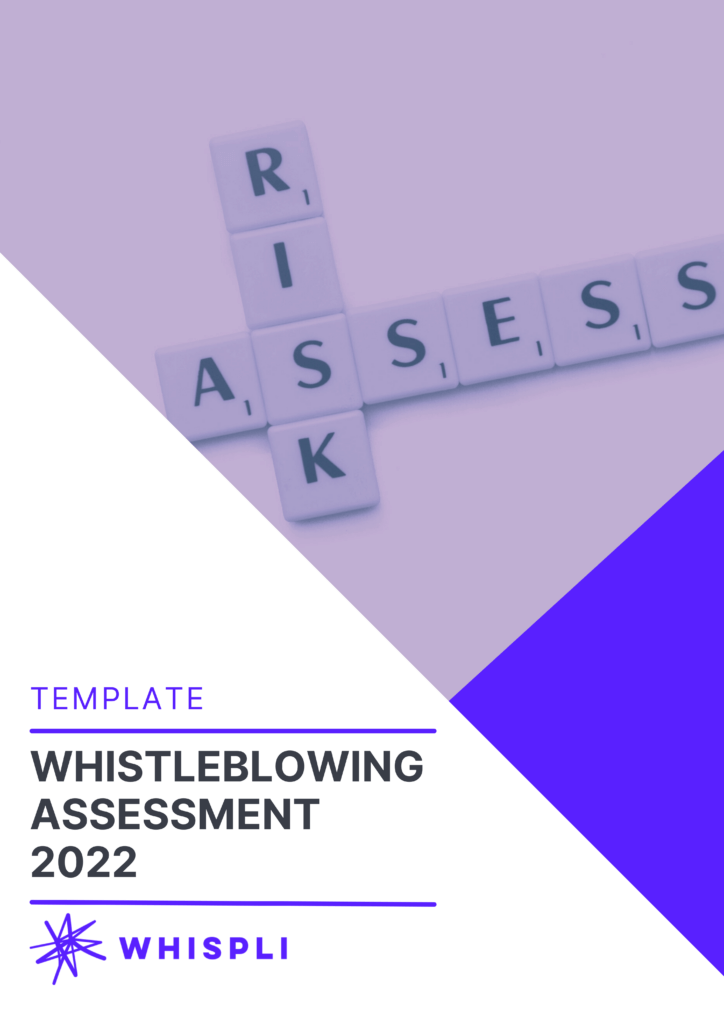 Download