Whistleblowers protection already in place
Belgium doesn't have a general framework for whistleblowers protection. However, two specific whistleblowing regimes exist for the private sector: an anti-money laundering Directive, and a a sectoral whistleblowing regime for reporting infringements of the financial legislation to the National Bank of Belgium and the Financial Services and Markets Authority.
Whistleblowers in Belgium don't have any procedures they must follow to make a report, neither do they have any specific protection.
Current implementation status
In June 2020, a first draft for a dedicated whistleblowing law was introduced to the Parliament. 
A second draft was introduced in January 2021, this time relevant to whistleblowing protection.
The federal Department of the Economy responsible for the transposition of the EU Directive on Whistleblowing decided to outsource the file via a tender.
The Council of Ministers approved, on 25 February 2022, during a videoconference on the same date, a draft law on the protection of persons notifying of violations of the law of the European Union or Belgian law within a public body, transposing the Directive on the Protection of Persons who Report Breaches of Union Law (Directive (EU) 2019/1937).
Next steps
The final draft for the law proposal and outcome of Parliament debate remains to be available.
In anticipation, you can evaluate your reporting system in place and highlight areas of improvement with our self-assessment template.
Get a Head Start 
Having a flexible platform that can adapt to any legislation and regulations can give you a great head start. With Whispli, you can build up your solution according to your current needs, and modify it at any time. 
You can start by complying to the minimum requirement of the EU Directive today and adjust to your local legislation later. 
Get in touch with one of our expert and get a guided demo to see how Whispli can help your Organization to comply with the Directive.
WHISTLEBLOWING ASSESSMENT
TEMPLATE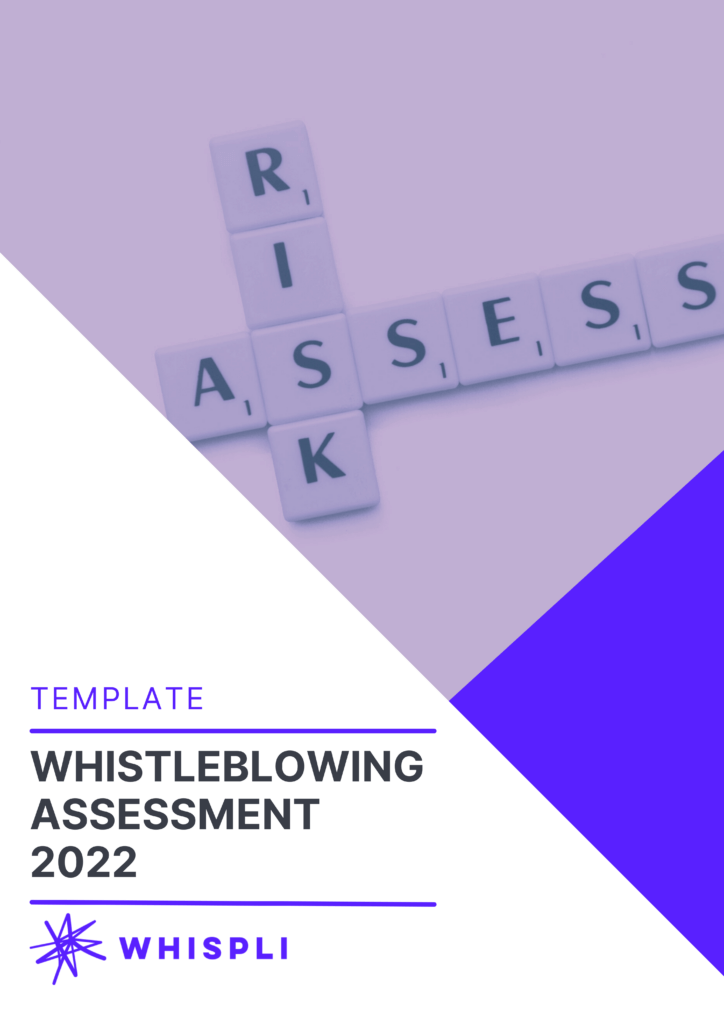 Download