Whistleblowers protection already in place
In 2018, Latvia introduced a new Whistleblowing legislation that took effect in May 2019. Its drafting was already taking into account the provision of the EU Directive, and this Law introduced a new protection framework for Whistleblowers as well as a compensation scheme for those who have disclosed wrongdoings.
This Law set up the definition of a whistleblower, how to raise concerns, and the basic requirements for processing a report. Under this Law whistleblowers could expose offences which concern public interests or interests of certain social groups.
Current implementation status
The new Whistleblowing Law amended to transpose the Directive has been approved on January, 20th 2022 and came into force on February 4th, 2022.
New requirements 
Latvia expends the scope of the Directive and is the only country to explicitly include protection for whistleblowers reporting on climate crimes.
Terms and Status
The range of persons protected from retaliation is broaden with this new Law.
In addition to whistleblowers and their relatives, any persons related to the report and the whistleblowers are protected, such as colleagues, buisness partners or legal advisors associated with the whistleblower.
The definition of the term "offence" has been improved and is no longer limited to criminal offences. It now includes administrative offences, as well as breaches of binding ethical or professional standards, acts or omissions and misconduct.
The list of areas of offences has also been extended to include, for example, misconduct affecting climate change, transport safety or animal wellfare.
Reporting Procedures
The new Law also provides for better protection in case of public whistleblowing. Whistleblowers can choose to make a public report if they have reasons to believe that internal or external reporting will lead to retaliation, if the wrongdoing will be concealed or not remedied, or if no feedback on the progress of the investigation is provided within the time limits set by the law.
Scope of Application
In the private sector, the basic requirements for the handling of reports and the identification of responsible persons, which were previously in the form of recommendations in the Guidelines, are now required by the new Law.
Organizations in the financial sector and in certain fields of transport safety and environmental protection, regardless of their number of employees, are now obligated to implement a whistleblowing system.
Next steps
Make sure you're compliant with the new requirements with our Local Compliance Check-list.
Evaluate your reporting system in place and highlight areas of improvement with our self-assessment template.
WHISTLEBLOWING ASSESSMENT
TEMPLATE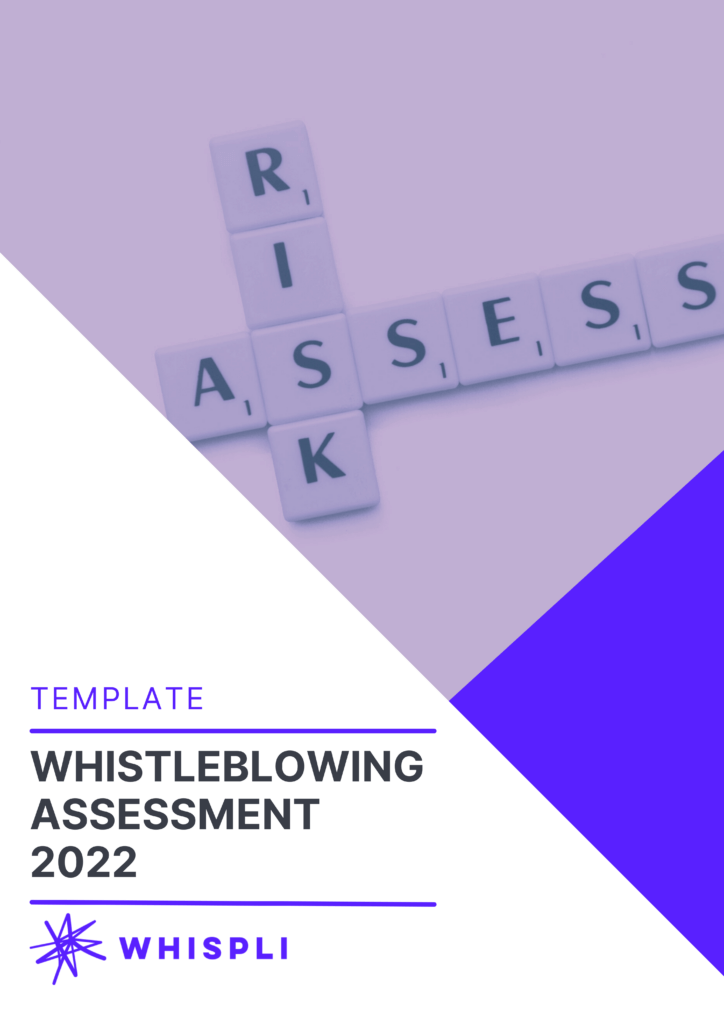 Download