Whistleblowers protection already in place
Ireland adopted the Public Disclosure Act legislation in 2014, also called the whistleblower legislation, to protect people who raise concerns about possible wrongdoing in the workplace.
The act is to be amended to enhance the protection it already provides and fit with the EU Directive requirements.
Ireland is one of the Member States which already had some comprehensive whistleblower protection legislation in place, and aims to exceed the EU Directive standards in its transposition into irish law.
Current implementation status
A bill to transpose the Directive into irish law has been passed in May 2021. However, the draft proposed had many gaps and didn't address some of the areas that needed reform. There is some concerns that the draft bill lower the existing standards of the current whistleblower legislation.
The Garda Síochána Ombudsman Commission (GSOC) has called the Irish Government to introduce a new dedicated office to handle whistleblowing reports and to give better protection to whistleblowers. This implies significant reforms of the current Public Disclosure Act legislation as well as the first draft bill.
The EU Commission has begun infringement proceedings against the majority of Member States who have not yet properly implemented the requirements, including Ireland. In regards to this, the new whistlblowers protection bill has been published on February 9, 2022, and is now under consideration.
Next steps
Recommendations put forward by the Oireachtas Finance Committee have been referred to the Attorney General for further consideration which, Minister for Public Expenditure and Reform Michael McGrath said, due to complex legal nature necessitated to be given more time for consideration.
Make sure you're compliant with the new requirements with our Local Compliance Check-list.
Evaluate your reporting system in place and highlight areas of improvement with our self-assessment template.
Get a Head Start 
Having a flexible platform that can adapt to any legislation and regulations can give you a great head start. With Whispli, you can build up your solution according to your current needs, and modify it at any time. 
You can start by complying to the minimum requirement of the EU Directive today and adjust to your local legislation later. 
Get in touch with one of our expert and get a guided demo to see how Whispli can help your Organization to comply with the Directive.
WHISTLEBLOWING ASSESSMENT
TEMPLATE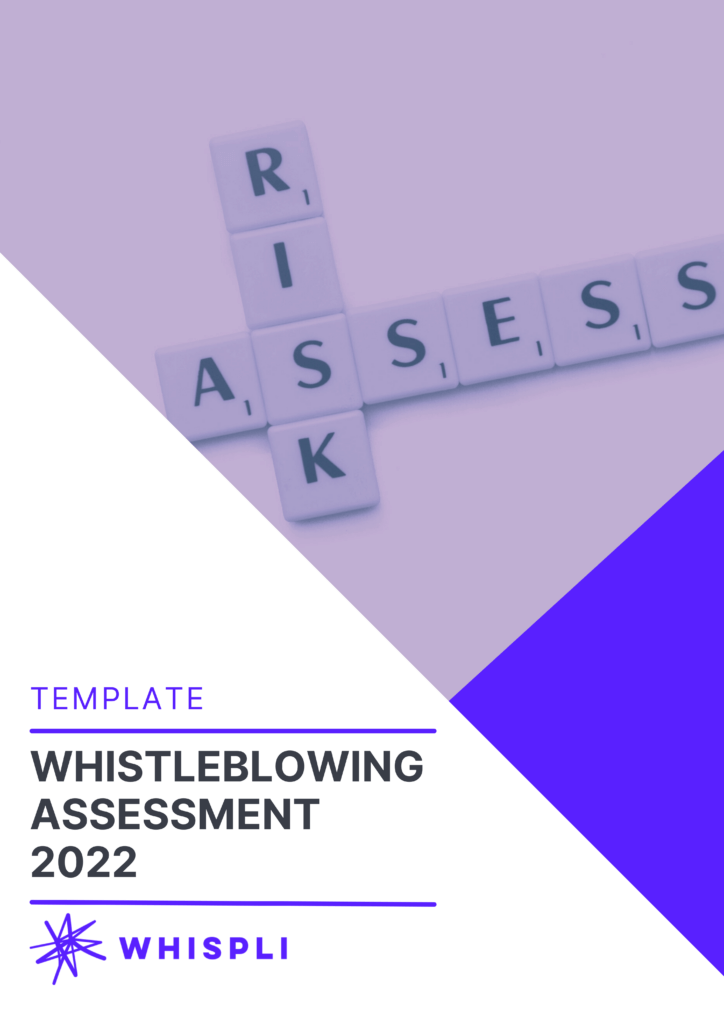 Download