Assess your Speak Up &
Whistleblowing program
Conducting a regular health check of your Speak Up (Whistleblowing) framework will help you identify areas of improvement of your current program to stay relevant and increase visibility on hidden risks that could damage your brand, reputation, financials and impact your people. 
In partnership with GRCReady, we have worked on a self-assessment tool that will provide you with a comprehensive report highlighting areas you might like to review for immediate or future improvement. 
The WPA assessment includes 28 questions that have been specifically aligned to ISO 37002:2021 – Whistleblowing management system – Guidelines and should take you no longer the 15-20 minutes to complete. 
Each question uses a five-point Likert scale ranging from 'strongly agree' to 'strongly disagree' to allow you to express how much you agree or disagree with a particular statement. 
The questionnaire is suitable for organisations of all sizes, including SMBs as well as those with international operations.
Once you have completed the questionnaire, you will be able to generate a visual picture of the state of your organisation's whistleblower arrangements. You can then download a free report that highlights potential deficiencies in your current program and provides guidance for implementing, managing, evaluating, maintaining and improving a robust and effective management system for whistleblowing.
Start your self-assessment here
Learn more about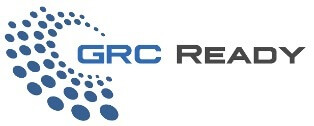 GRCReady helps organisations of all size assess their governance systems quickly and efficiently with integrated tools to bridge the gaps
GRCReady offers a comprehensive and holistic library of products and associated services to help owners and directors of small and medium-sized businesses, start-ups and large multi-national companies to satisfy their corporate governance, risk management and regulatory compliance needs. The platform enables business leaders to develop their own corporate governance systems at a fraction of the cost of engaging external consultants.