"We had some incidents that we wished we could have known about earlier. That is why we needed a whistleblowing platform" – Cholapatr Bhuripanyo, Managing Director
INDUSTRY
Information Technology
PREVIOUS SOLUTION
Open-door policy
Don't wait for the worst to happen
ZyGen decided to look for a whistleblowing platform after becoming aware of incidents that could have been avoided – if management had only known the risk in time. 
Employees need to trust your whistleblowing platform
ZyGen thought about building an in-house platform but quickly understood that their team needed to have complete trust and feel safe from retribution if choosing to blow-the-whistle. It would have been hard to convince people that their own platform would indeed be truly anonymous. Which would likely have discouraged concerns from being reported.
Security is paramount for a whistleblowing platform
ZyGen compared multiple platforms – with security being a key factor in their reviews. The information that employees may share could be highly sensitive. Security is the principal focus of Whispli and our platform is certified ISO-27001 – with regular pentests performed.
"We are very happy with Whispli. If anybody come to us asking about a whistleblowing platform, we would definitely recommend Whispli."

Cholapatr Bhuripanyo | Managing Director
ZyGen was founded in 1999 as a professional SAP consultancy. ZyGen provides implementation services so companies can exploit the advantages of various SAP solutions and new innovations. It's one of the Top-10 SAP consulting firms.  ZyGen's mission statement is "Innovative Consultancy for better business and life".
After a few avoidable experiences and, with the aim of growing the company, Cholapatr Bhuripanyo, the Managing Director, looked for a whistleblowing platform that would encourage open conversations between his staff and leadership.  
We sat down with him to talk about his decision process and how Whispli is helping ZyGen.
As is often the case, Cholapatr's search for a whistleblowing platform began after discovering a few instances of misconduct inside the company. Cholapatr recounts that, while investigating, they realized all the incidents could have been identified – and dealt with – much sooner.  Some employees had privately raised concerns with colleagues but had nowhere to share them safely with Management.
This is when they decided to implement a channel for employees to share information – anonymously and securely, without fear.
As a software company, they could have built an in-house platform. However, Cholapatr knew that trust was the pillar of an effective whistleblowing platform and that, in addition to the difficulty of building their own, they would not be able to convince their employees that it really would be 100% anonymous and secure.
In Cholapatr's words, they needed "a secure, simple-to-use and fast-to-deploy whistleblowing platform (in a matter of weeks)". 
Whispli was the perfect answer to their needs: certified ISO-27001, easy-to-use with a web interface and mobile app, and fast-to-implement. Whispli was up-and-running at ZyGen less than a month after they first spoke to us.
Cholapatr could now comfortably empower his team, engage them in trusted conversations with leadership, and protect his company.
"We compared many whistleblowing platforms and Whispli is the best choice for us" concluded Cholapatr.
Choosing a modern and configurable platform
ZyGen's quest started by reviewing many of the solutions on the market. They short-listed three, which were then evaluated based on:
pricing;

security;

ease-of-use;

and sale-process.
We asked Cholapatr about his perceptions of Whispli for each of these criteria:
Pricing: "Whispli wasn't the cheapest solution, but not the most expensive either" recalled Cholapatr. "We also appreciated that the pricing was directly visible on the website."
Security: As one of the only ISO-27001 certified platforms on the market, and the only one compliant with all data residency laws, Cholapatr felt "safe and comfortable using Whispli". 
As a software company with a solid engineering team, security is our top priority at Whispli.
Ease-of-use: "Whispli is GREAT!! It's easy for case managers to configure the platform but also for the end-user to use it" shared Cholapatr enthusiastically. ZyGen particularly appreciated the anonymous (and private) inbox which users owned so they could track the progress made on their report.   Cholapatr had the opportunity to conduct a free trial of the platform, later confirming that "after we got the chance to try the system, we chose Whispli".
Sales process: "We had a very good experience with Charles, our sales rep;  he was always prompt to respond and provided us the necessary help to make our decision. We also had a free trial of Whispli, to comfort us in our choice before closing the deal" explained Cholapatr.
Whispli has a unique approach to whistleblowing and trusted conversations – recognizing the need for anonymity and a safe environment.  Our CEO, Sylvain Mansotte, was himself a whistleblower in a $20m+ fraud case and his experience is the foundation of Whispli. Our mission is to enable trusted-conversations and we are proud to help organizations like ZyGen build trust with their employees.
Ready to get started?
Get a live demo to explore how Whispli can help you build a better workplace
You're in Good Company
Whispli is an award-winning platform recommended by partners and clients alike
Read our Latest Customer Success Story: ZyGen
Read our Latest Customer Success Story: ZyGen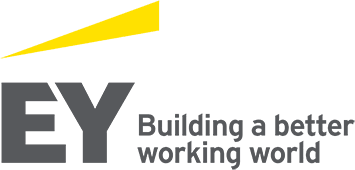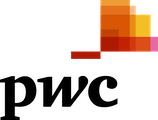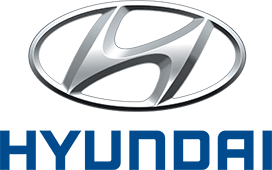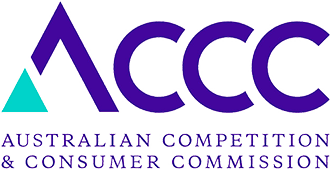 "Whispli is hands down the most watertight way to catch and manage wrongdoing in your organization. If you're not using it, then you're not serious about preventing fraud or corruption."
Mark Boyd
Group Risk & Compliance Manager, Topshop Topman